Rules and signups can be found
here
.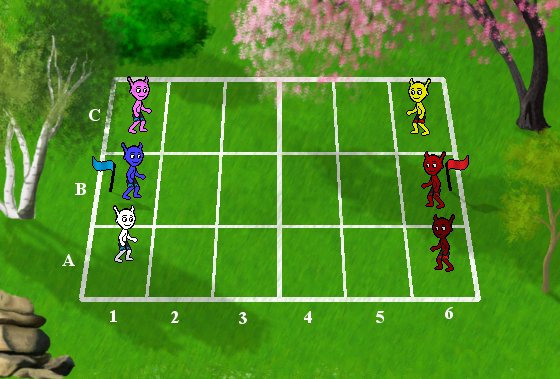 On the Blue team we have:
Dreamer
,
Mines Flags
, and last but certainly not least
Bravely Runs Away
On the Red team we have:
Pats Dragons
,
Has No Name
, and
Righteous Charger
This match will be first to 15 points, but you must win by 2. Ideally, I would like to post the first round tomorrow evening, but given that it is the weekend if I don't have all of the votes by 7:00 PM EST tomorrow night I will wait until 7:00PM Monday. Please PM me your moves by then and select a team captain. Best of Luck!